THE LÜK
Modern Beauty Standard
We began our clean beauty journey in 2012.
Today we're so much more.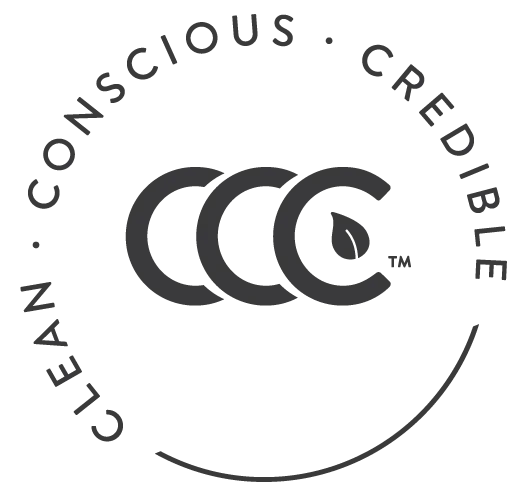 At Lük Beautifood we're committed to creating beauty products that protect you, our people and the planet. That's why you can hold our products to the same standard you hold your food.

We've created our own modern beauty standard to translate the science and our ethos into practice; set guidelines for how we work with our partners and manufacturers; and share what it means for you.
Clean. Conscious. Credible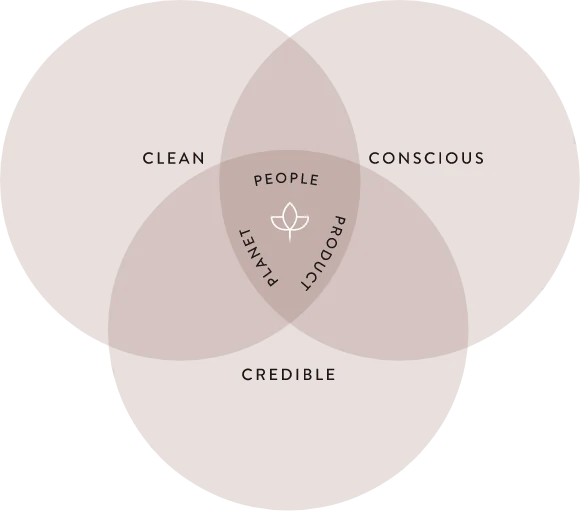 The Lük Modern Beauty Standard sits at the nexus of our foundational pillars of clean, conscious and credible, to meet the needs of a modern woman who is looking for safety, efficacy and sustainability.

Lük Beautifood looks to the European Union for the highest standards as it leads the world in cosmetic regulation for safety compliance and sustainability. For example, although more than 90 per cent of our products are made in Australia, we formulate to meet the European Commission Regulation (EC) No. 1223/2009

As a company we more broadly align our definition of sustainability with that of the UN Sustainable Development Goals (SDGs) to ensure the wellbeing of people are also at the forefront of our strategy. While our business touches on many of the SDGs, we concentrate our efforts on goals that as a cosmetics company we believe we can contribute to in a meaningful way.

In September 2021 we took the first steps towards certifying as a 'Business for Good' by starting the process to become a BCorp. This next evolution of our company will see us elevate our positive impact across workers, customers, suppliers, community, and the environment.
Our Clean Circle
Natural Ingredients

We use 100% natural or natural origin, plant based and organic ingredients. The ingredients we leave out are just as important as those we use. We do not use synthetic fragrances, flavours, preservatives, oils and butters, texture modifiers or colours.


Certified Toxin Free

Our products are Certified Toxin Free through the Safe Cosmetics Australia programme. We don't knowingly use ingredients or packaging materials that mimic or disrupt hormones or are linked to chronic disease.

Transparency

We communicate with transparency and publish our Ingredient Glossary and Dirty List, stipulating our ban on petroleum derived ingredients like silicones, PEG's,  glycols, phthalates or synthetic preservatives such as parabens and phenoxyethanol.

Clean Color

Our products are coloured with natural pigments such as mineral oxides and food grade carmine and we use fruit and vegetable extracts such as beetroot, carrot and hibiscus.  We do not use synthetic dyes and lakes like FD&C red, green and blue or banned EU colourants. 
Our Conscious Circle
Diversity & Inclusions

We have introduced an Every Woman policy to ensure our customer and community are always our core focus. We recognise the need to improve diversity and inclusion and our continued growth will see us evolve from using family and friends as models to be more reflective of our new Every Woman policy.

Our People

We treat both our customers and our staff as if they are family and are mindful of this in our work environment, policies, and procedures. We offer flexible work options and support health & wellbeing. 

Carbon Neutral

We are mindful of our carbon footprint and endeavour to improve measurement of it throughout operations and product lifecycle in striving towards being a carbon neutral company. Initiatives such as sourcing bioplastics for new products and offsetting carbon help us on this important journey.

Reuse & Recycle

We strive to reduce plastic through product development and product renovation and work with our peers and partners as part of the Australian Packaging Covenant. We are removing unnecessary packaging and marketing materials in our supply chain, and increasing the use of recycled and environmentally friendly materials. 

Cruelty Free

We do not test on animals, are always cruelty-free and strive to increase our vegan offering.

Ethical Sourcing

We knowingly do not source product ingredients, packaging and other components that do harm to the people or the environments from where they originate.

Renewable Energy

We put Australian government-accredited renewably-sourced energy into the electricity grid
at our office & warehouse with Green Accredited Power.


Local Manufacture

We prioritise Australian manufacture to support our local community and help reduce our carbon footprint related to transport.
Our Credible Circle
Nutrient Active Ingredients

We harness nutrient active ingredients in foods naturally rich in vitamins, antioxidants, anti-inflammatories, and healthy fats essential for clear, smooth and glowing skin.

Manufacturing & Supply Certifications

We manufacture our local products in GMP Certified facilities under strict ISO 9001 QA standards with the exception of Crayons that are manufactured in Italy under the even higher standard of COSMOS ORGANIC certification. Our quality assurance standards allow us to trace raw materials through the supply chain from origin, manufacture and testing to finished product.

EU Cosmetic Regulation

Our products comply with the highest global cosmetic standard, the European Commission Regulation (EC) No. 1223/2009, and we continuously strive to achieve the relevant accreditations, certifications and awards to qualify our efforts.

Our products are notified on the Cosmetics Products Notification Portal (CPNP).

Preferred Partners

We hand select the best partners, such as manufacturers, ingredient and packaging suppliers, in line with our values and standards and their expertise and willingness to walk together on this journey.

Supply Chain Transparency

We have transparency in our supply chain with ingredient and packaging documentation on composition, safety and sourcing. We use official ingredient terminology (called INCI) and ingredient source codes.

Safety & Stability Testing

We conduct laboratory controlled stability and packaging compatibility testing on all our products to ensure safety. Our products are tested on humans for performance and efficacy.

Product Claims

We back up any product performance and ingredient claims, communicate transparently with you and continuously seek ways to keep you informed.

Clean Colour Experts

We apply our expertise in colour cosmetics to deliver modern, easy wear shades and use the BEST colour manufacturers in Australia. 

Consumer Feedback

We welcome your feedback, provide easy ways for you to communicate with us, and believe our customer reviews are the ultimate credibility.

Awards & Certifications

We strive for the highest possible accreditations and awards to quantify our efforts and seek to grow our 10+ global awards and current certifications for Australian Made and Peta Cruelty Free and Australian Certified Toxin-Free.

Food Science Innovation

Our founder is a qualified food scientist and was awarded an  Honorary Master of Science and Prime Minister award for innovation and guides our business with a culture of innovation to meet your evolving needs.

Our Team

Our passionate team receive ongoing training and development to ensure their qualifications and experience continuously meets the needs of our customers and evolving business.
Our Journey
2020

Launch a vegan, low waste cosmetic range (Lipstick Crayons)

Introduce slim line shippers to reduce shipping impact 

Use Forest Stewardship certified board for everyday consumer boxes

Introduce certified Green Power in our warehouse and HQ

2021

Use PCR to replace 50% of the plastic mechanism in our Lip Nourish tube 

Replaced all fossil plastic packaging for goods outwards in our warehouse 

Manufacture 90%+ products in Australia

2022

Create re-fillable product alternatives

Introduced bio-based flexible plastics and offset single use plastic 

50% reduction in the plastic used to package lipstick tubes coming in from China

Launch the Lük Recycling Program

2023

At the latest, become B Corp certified  

All packaging will be reusable, recyclable or compostable and where possible come from recycled sources

We will be a plastic neutral certified company
2025 Goals
Plastic & Refillables

We will remove 50% non biodegradable plastics from our packaging and 50% of the range will have refillable options and be a plastics neutral company.

Paper & Cardboard

Ninety per cent of paper used in packaging or printed materials will be FSC certified.

B Corp Certification

We will quantify our efforts with B Corp certification and in doing so commitment to transparency across all areas of the business not just supply chain. 

Carbon Footprint

We will be a carbon neutral certified company.

Packaging

All of our packaging will be reusable, recyclable or compostable and where possible come from recycled sources.

Supply Chain

All of our core suppliers will have globally recognised quality assurance, social and /or environmental credentials. 

Supporting Women

We will introduce our Every Woman program to help grow the number of women in science and entrepreneurship.
Latest Highlights
EU Cosmetic Certification

September 2021 we achieve compliance with the European Commission Regulation (EC) No. 1223/2009 for safety and sustainability.

Better Packaging

We joined the Australian Packaging Covenant Organisation (APCO) and are increasing our use of recycled and sustainable materials.

Recycling Program

Our customers can recycle the components of our packaging using the online instructions on each product. For hard to recycle components, these can now be returned to Lük or stores participating in the Terracycle programme.

Compostable Materials 

The Lipstick Crayon lid is made with 55% certified bio based compostable materials (corn starch) and 45% bio-degradable fossil-based polymers (PBAT & PBS) to help reduce CO2 emissions. The pencil is made from sustainably grown wood and the shavings can be composted at home.


Vegan Range

We launched the Lük Lipstick Crayon, our first vegan product, winning the NourishedLife.com.au Best Vegan Product Judges Award and stocked by B-Corp certified company floraandfauna.com.au 

 Plastic Reduction

We developed and published our Preferred Materials Guide that prioritises recycled and recyclable materials.

Recyclable Packaging

Our outer boxes for all everyday products are Australian made from FSC certified Swedish paper board and printed with vegetable dyes and soluble, water-based varnishes and glue so the pack can be 100% recycled. We support local industry with our everyday box packaging to reduce carbon emissions and help grow manufacturing jobs.

Consumer Education

We increase our consumer education of how to recycle our products, including new icons on packaging to help meet Australia's 2025 National Packaging Targets managed by the Australian Packaging Covenant (APCO). 

New Product Launches

With each new product we strive to improve our complete product offer.  In October 2021 we launched a 100% natural, Australian made range of lip and body care products packaged in recyclable glass with a plastic lined biobased lid. Continuous improvement will see the plastic made from PCR and removable.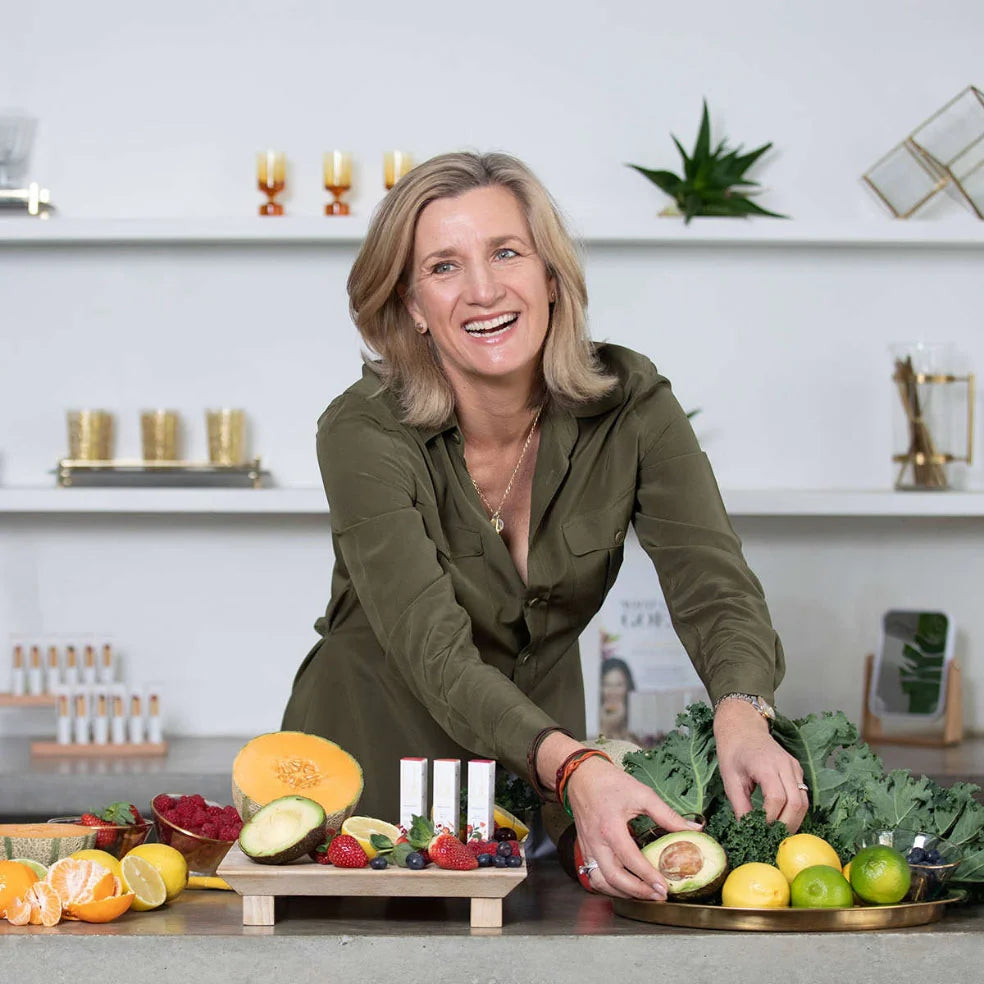 The Lük Modern Beauty Standard underpins our commitment to creating beauty products that protect you, our people and the planet.
THIS IS OUR CLEAN BEAUTY JOURNEY
Join Us