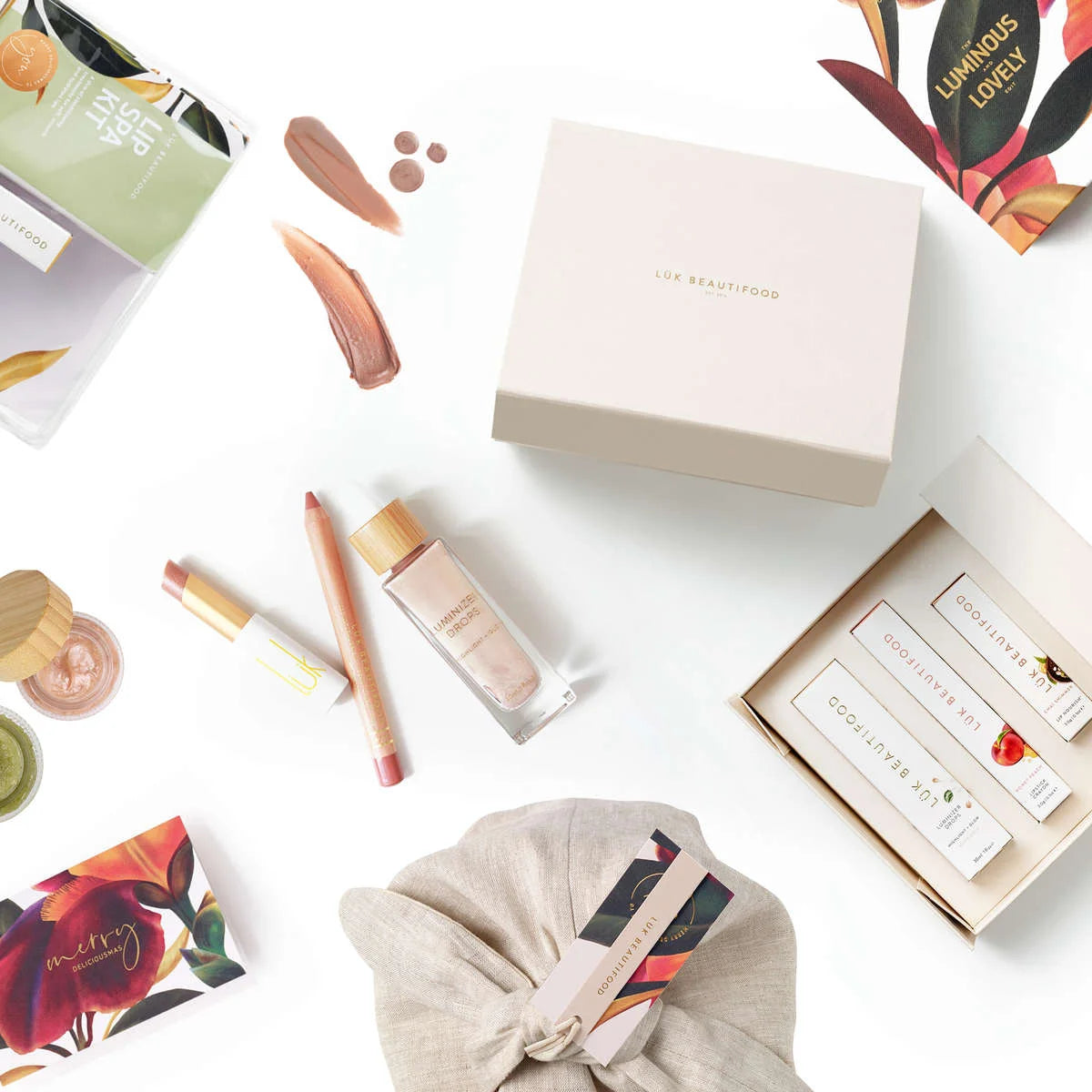 Concierge Service
Our popular concierge service is available to make your
gifting effortless!

We can write a personal message and send your gift on your behalf.
Simply add your goodies and preferred giftware to your shopping basket,
check the box "Is this a Gift" and pop your recipient's name, the name of
the person sending the gift and your message.

Don't forget to put yourrecipient'saddress details in the 'delivery address'
section at checkout and your email address so you can track the delivery.

We can only write one message per order so if you are purchasing gifts
for multiple people and you need giftware and messages for them, you
will need to place separate orders.
Shop Now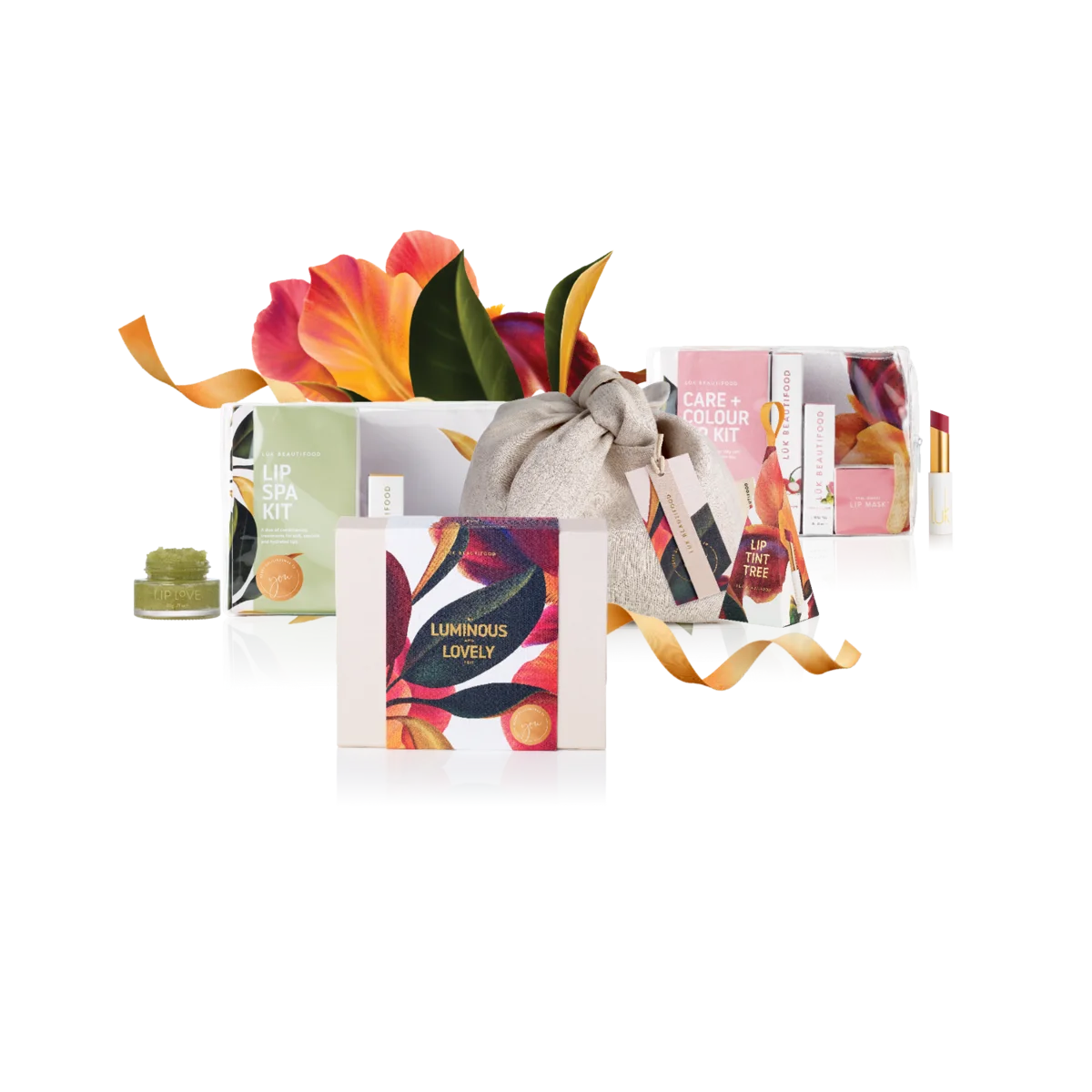 Giftware
Why not use our gorgeous eco-friendly giftware to complete the luxe
experience of receiving Luk beauties!
Try our Eco Luxe Pouch. High end but down-to-earth, this lovingly
designed pouch in GOTS certified canvas is lined with recycled satin and features an
elegantly stitched Luk Beautifood logo and raw wooden
beads decorate the drawstrings.

Or add more goodies and gift wrap Furoshiki style with our larger new
limited edition 100% Linen Bento Bag lined with GOTS certified organic
cotton.
Simply add the Giftware to your cart along with your purchases and we
will add them to your order.
Shop Now