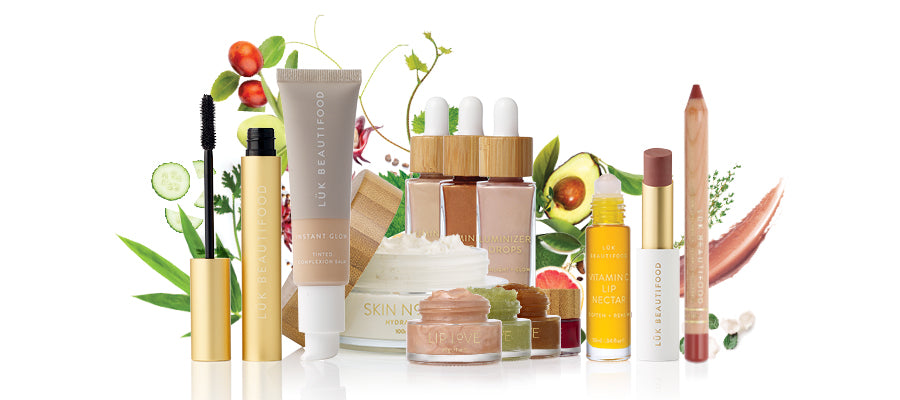 WELCOME TO LÜK BEAUTIFOOD
Delicious… inside & out
WHO WE ARE
Consciously Made
Australian Beauty
We believe each of us has the right to feel nourished and alive every day with a simple and uplifting beauty routine that doesn't compromise our wellbeing.
Our wearable cosmetics create an effortless healthy glow that highlights not hides, giving you the courage to be and feel your most radiant self every single day.

Our promise is simple. We believe what we put on our skin should be as nutritious and safe as the foods we eat.

We replace the harmful ingredients in traditional beauty products with foods full of vitamins, minerals, antioxidants and good fats essential for healthy glowing skin.

Backed by science, accreditations, 10+ global awards and over 4,500 4.9 star customer reviews, we've been clean beauty pioneers since 2012.

Today we're so much more.

Clean, conscious and credible, we're proudly female founded and passionate about helping you look and feel delicious, inside + out.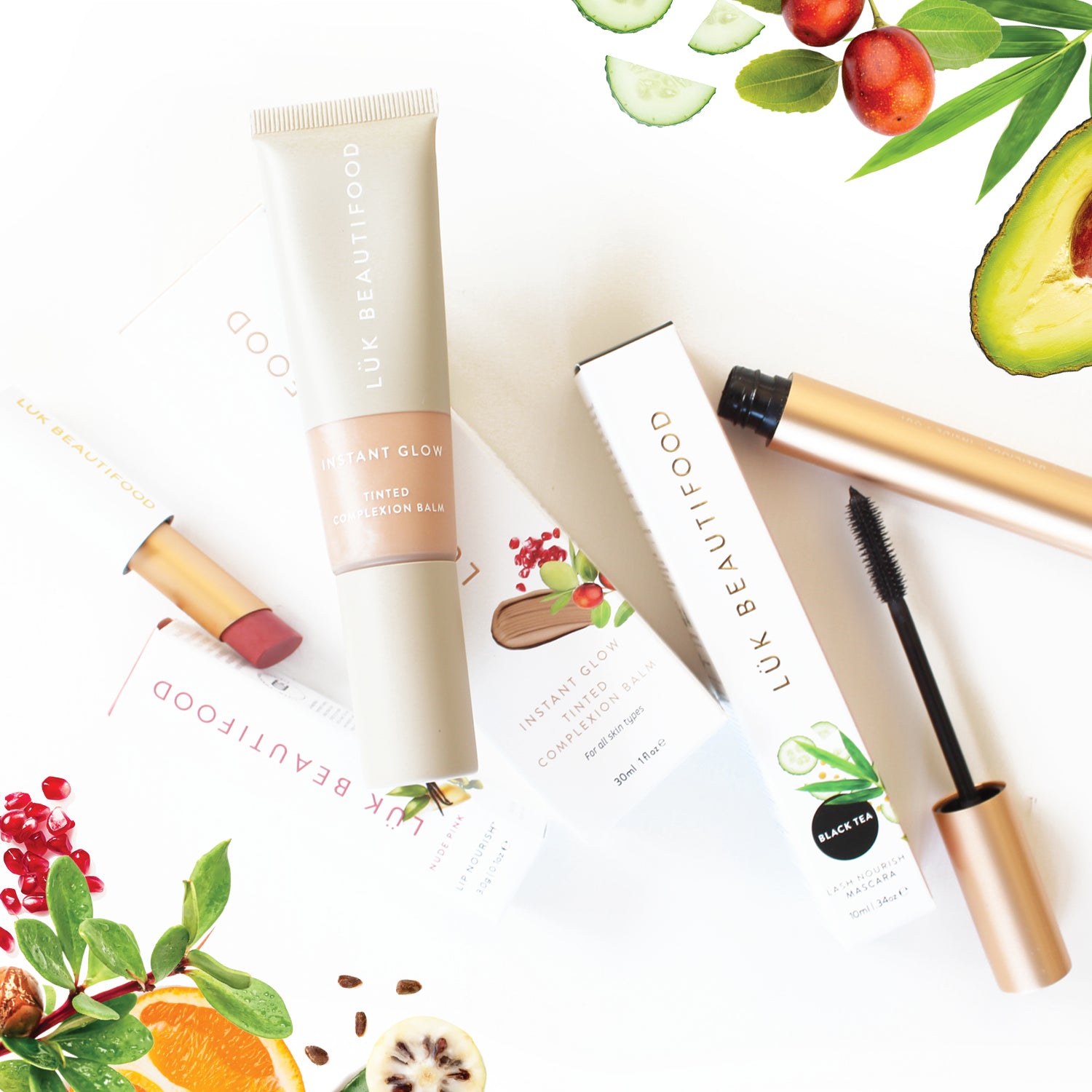 WE USE THE NUTRIENT ACTIVE
INGREDIENTS IN FOOD AND
BOTANICALS SO YOU CAN LOOK
AND FEEL RADIANT WITHOUT
COMPROMISING YOUR HEALTH
OR OUR PLANET.
OUR HERITAGE
Harnesses the
beauty in food
Cindy Lüken created Lük Beautifood to make beauty products with the same nutrient rich ingredients we eat for inner beauty and health and to educate and empower woman to nourish and nurture their self-worth.

"Everyone was eating for health, but no one was paying attention to the fact that what goes on our skin is absorbed into our bodies or incidentally eaten. I realised there was no point eating well if you still painted your face with a noxious cocktail of synthetic dyes, chemical preservatives and petroleum ingredients. Evidence was starting to show these things were endocrine disruptors, carcinogens and caused allergies and skin disorders.

"The average woman applies 515 chemicals to her skin each day, and most traditional cosmetic and skincare brands are made almost entirely of plastic and synthetics. I thought given we can 'eat' at least 400 lipsticks in a lifetime, shouldn't what we apply to our lips and skin be as delicious and good for us as the food we eat?." - Cindy

A food scientist, chef and award-winning entrepreneur, Cindy put her passion to work in her Sydney kitchen with a mission to make the most delicious beauty products to feed the skin from the outside in.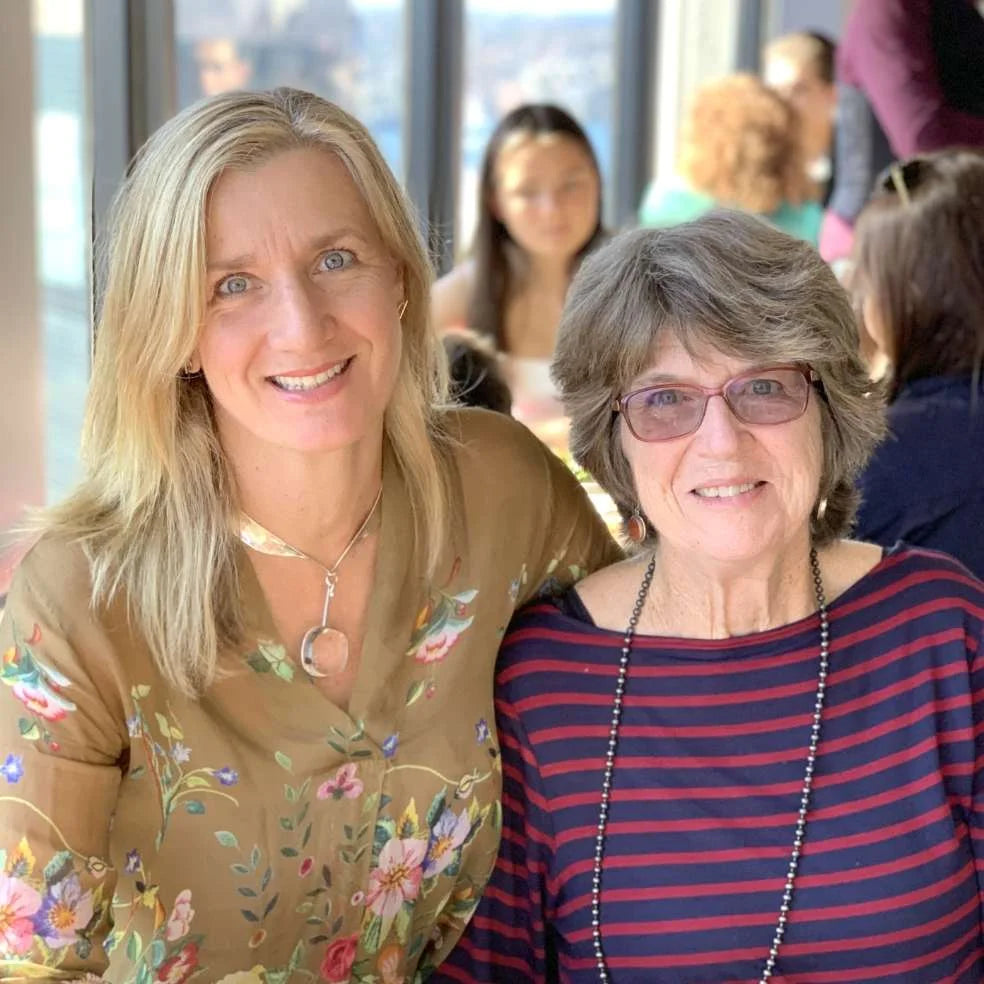 In 2012 she created the first 100% natural, toxin-free cosmetic range made from healthy, nutritious foods like avocado oil and cocoa butter to replace the synthetic fats, oils, waxes, colourants, fragrances, preservatives and texture modifying agents used by most traditional brands See our full list of ingredients here.

Lük Beautifood was born and its first range, Lip Nourish, rapidly grew a cult following in Australia and overseas as the daily go-to lip conditioning colour stick.

Today, nearly a million lips have been nourished and the growing Lük Beautifood range is just a click away and is stocked in nearly 1000 stores in Australia and globally. Supported by a passionate team from its Northern Beaches location, Lük remains proudly Australian independent beauty, female owned and operated, and made with love for women, by women.
INSTANTLY UPLIFTING AND INFUSED WITH INTENTION, LÜK PRODUCTS ARE YOUR PERMISSION TO PAUSE.
OUR PRODUCTS
Create an effortless
healthy look
Our conditioning cosmetics are a multisensory experience encompassing look, taste, feel and smell. We encourage you to use them to nourish and nurture yourself in small way every day.

Energise your skin with our new 100% natural, instant glow skin tint. Instantly revives tired, dull and stressed skin, restoring radiance and balancing skin tone for a healthy, natural glow.

Play and pamper with our Lip + Body Love range, a nutritious and delicious treatment collection for beautiful lips, body and mind. Discover gentle scrubs and soothing serum to a dreamy creamy mask, a feisty jam to plump, and skin nourishing highlighter cream and drops.

Bring joy to your lips with multi-use, wearable and buildable Lip Nourish™ and Lipstick Crayons that are suitable for all ages and skin types and backed by our Happy Shade Guarantee.

Finish your look with our new Lash Nourish Mascara - a 2-in-1 fusion of mascara and lash care.
In all of our products, culinary flavours and luxurious textures are expertly blended from a cocktail of natural, nutrient rich oils and botanical extracts. The nutrient active ingredients we put in are just as important as the toxins we leave out.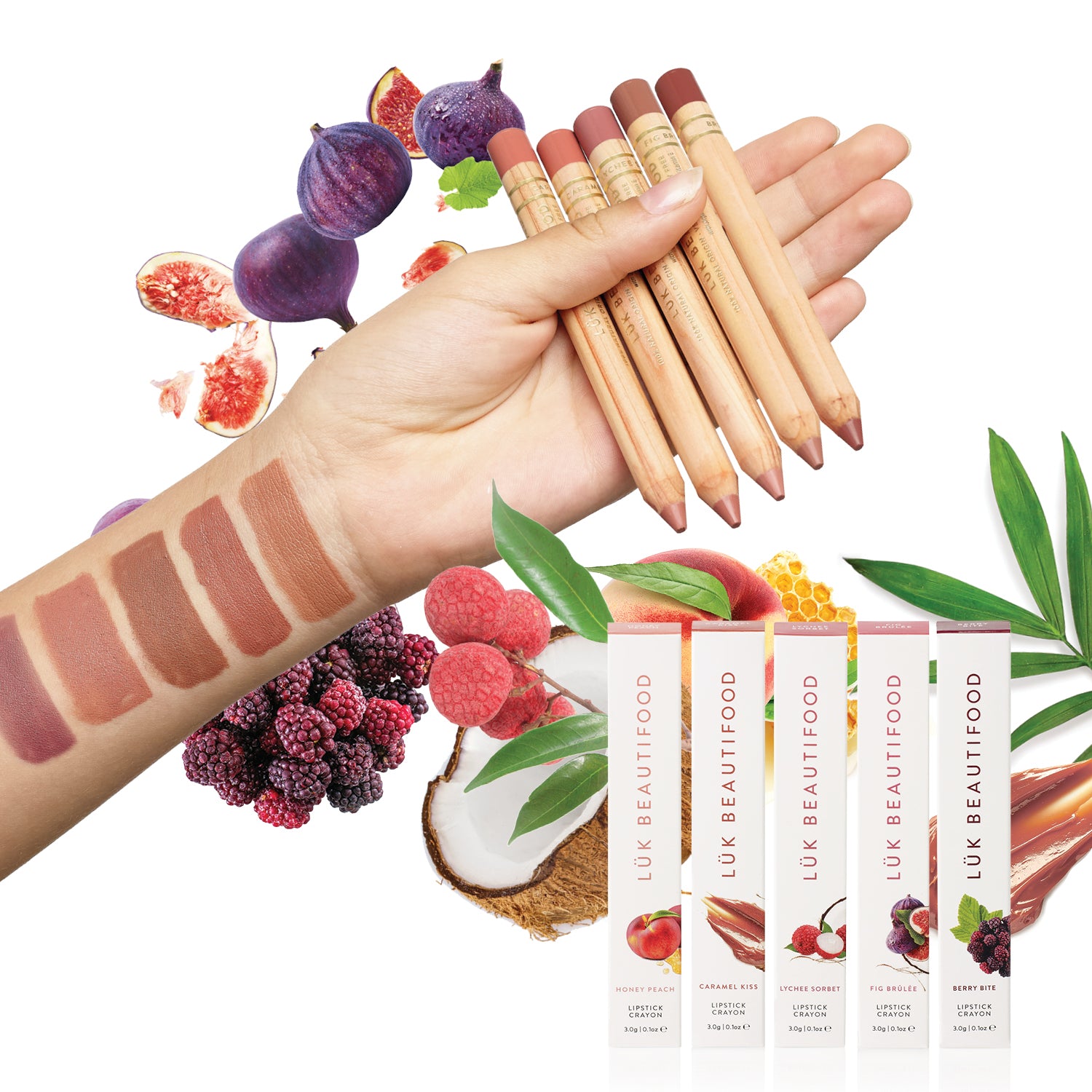 In creating our signature product Lip Nourish, we relace synthetics, dyes, silicons, parabens, preservatives and other harmful ingredients that typically dry, irritate and cake, with good fats, vitamins, minerals and antioxidants from food to feed the skin from the outside in. Our favourites are avocado oil to nourish and protect; beeswax to soften and seal in moisture; deeply moisturising sesame seeds and cacao butter; and citrus and spice oils brimming with Vitamin C and antioxidants.
Our most sustainable product yet, the Lük vegan Lipstick Crayons are almost zero waste, delivering matte creamy comfort to your lips while protecting the planet. Say goodbye to dryness and discomfort, and hello to smooth, satiny, hydrated lips that look as good as they feel!