Samples
Why not sample our award-winning
Lip Nourish™
in your own home! Try it out for fun, or match with your favourite clothes and accessories.
Try all 12 shades for $10 (and receive a $10 voucher) with our
Tasting Plates
, or if you want just a couple of shades to sample,
Tasting Pots
of individual colour are also available. Curate the perfect collection of Lip Nourish™ shades just for you.
Unfortunately, we are unable to sample the
Lipstick Crayon
due to the nature of the product.
In line with our commitment to reduce plastic and our carbon footprint, we've chosen not to sample our new
Lip & Body Love
collection – the world just doesn't need more single-use sachets! We hope you'll understand and trust us – they're all delicious!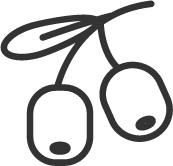 Colours for everyone
The beauty of the Lip Nourish™ collection is that all the colours are predominantly neutral, leaning only slightly towards warm or cool. This means they're much more forgiving than hard, sharp colours on the outer edge of the spectrum. The soft shades of Lip Nourish™ work with your existing lip colour to heighten, not hide, your natural beauty. Coverage ranges from barely there to medium buildable, so you can be as bold or understated as you like. We also encourage you to mix and match colours to create your own signature shade - layer, blend and play until you have a perfectly flattering hue for every occasion.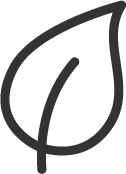 Neutral, warm or cool?
Traditional makeup artists match lipstick colours to skin's natural undertones. They say that if you look great in gold jewellery and tan easily, you've got warm undertones - red, orange and terracotta shades are your friend. If silver jewellery looks best and you burn easily, you're cool, so lip colours with a hint of purple will be most flattering (think cherry rather than a bright red). If neither of these sound like you, some people are a mix of warm and cool, which means you have neutral undertones and can pretty much wear anything. Lucky.
PERFECT NEUTRAL UNDERTONES
Tea Rose and Rose Lime are versatile neutrals that highlight and enhance the natural colours of lips.
Nude Pink gives a soft, better-than-natural glow no matter what skin tone it's matched with.
Peach Melon builds to a gentle coral kiss that brilliantly compliments all eye colours.
SLIGHTLY WARM UNDERTONES
Tangerine Pomegranate is a warm burnished rose with a hint of orange. A deep nude shade ideal for warm skin tones.
Ruby Grapefruit is a fun, cocktail pink that can be kept light and shimmery or layered for colour depth.
Cranberry Citrus is a glamorous, Hollywood red that doesn't skimp on shine. This classic colour is deeply moisturising and builds to a rich intensity.
SLIGHTLY COOL UNDERTONES
If you're after a pretty natural glow, Pink Juniper is a pale pastel that looks great on fair complexions and is easy to wear.
Rose is an elegant shade of dark-pink that can be applied as a gentle wash or deepened for more intense colour.


Cherry Plum, a deep berry red, notches up the drama. It can be lightly applied for a just-bitten lip stain or layered for more intense colour.