Beauty Guides
Here you will find our beauty guides curated to help you
achieve beautiful, healthy skin from the inside and out.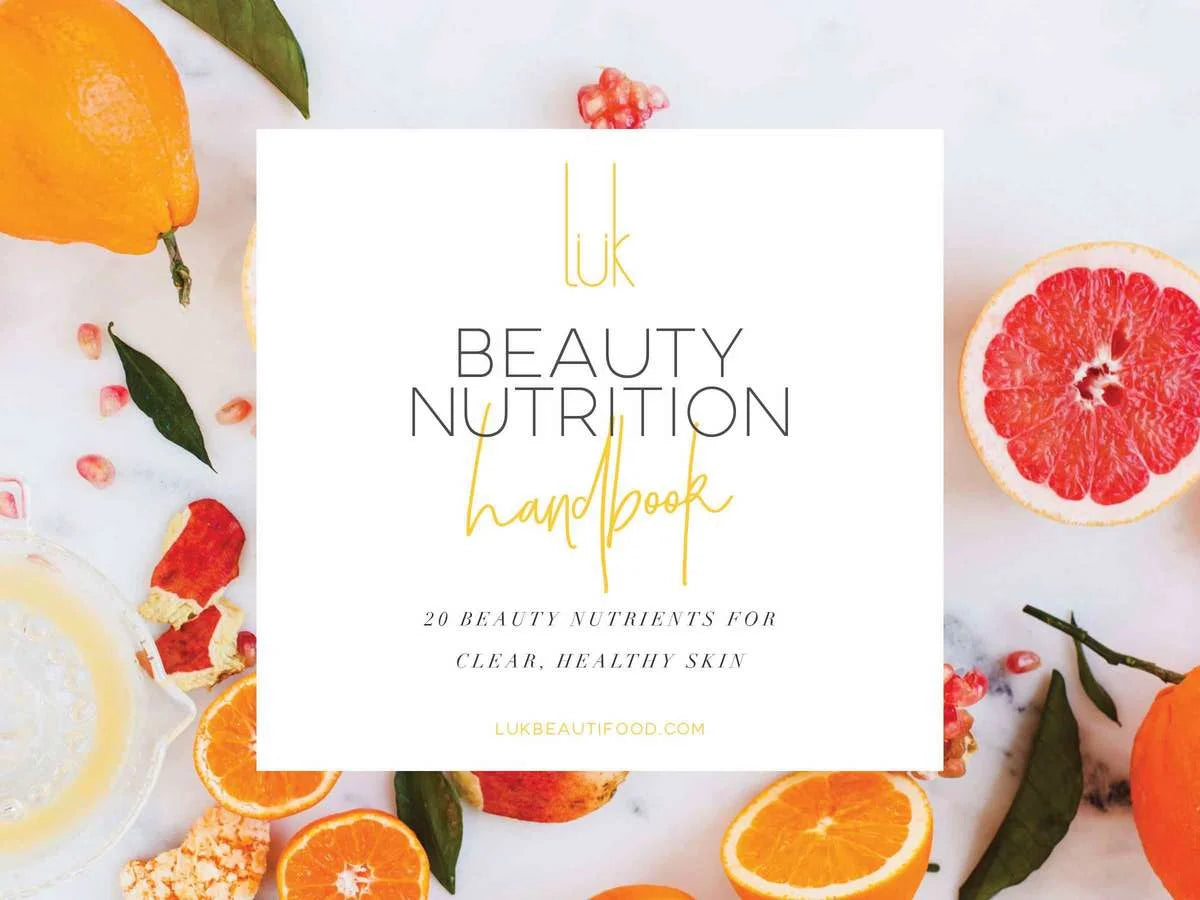 Beauty Nutrition Handbook
At lük beautifood we harness the beauty of food and believe nourishing your whole body with healthy food is central to cultivating your natural beauty. What we put on our body should also be as nutritious and safe as what we eat.
I have applied my expertise in food science and nutrition to create this simple handbook to share with you:
What key beauty nutrients do to support your natural beauty
How the deficiency of these nutrients can affect the health of your skin and hair.
What to eat if you are experiencing dry skin, a dull complexion, pimples or fine lines and wrinkles. And much more!
View Guide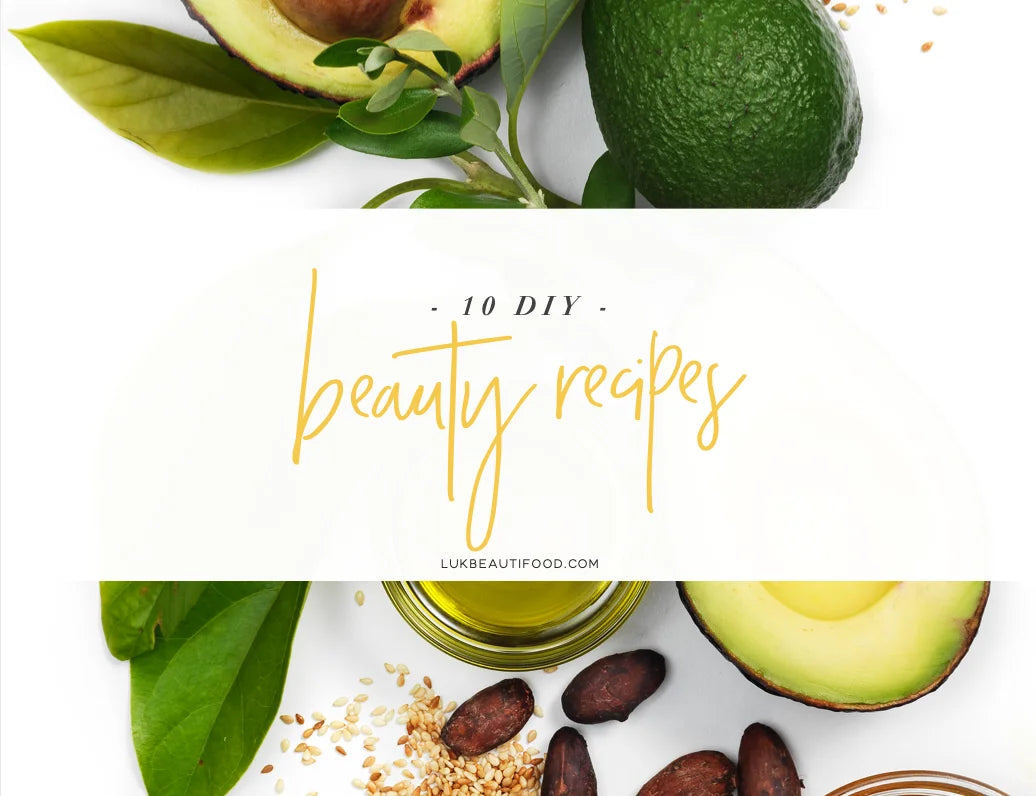 DIY Beauty Recipes
At lük beautifood we harness the beauty of food to give you the recipe for natural beauty without compromising your health and wellbeing. We help you create a healthy outer glow that feeds your inner confidence.
What you put on your body should be as nutritious and safe as what you eat, so our DIY Beauty Recipes are carefully created to nourish your body using skin-loving ingredients straight from your kitchen and garden.
You'll be able to make:
An intense moisture mask using avocado and honey
A sweet almond cleanser to balance moisture levels
A luscious lip scrub from brown sugar and cinnamon for a delicate exfoliation.
And more!
View Guide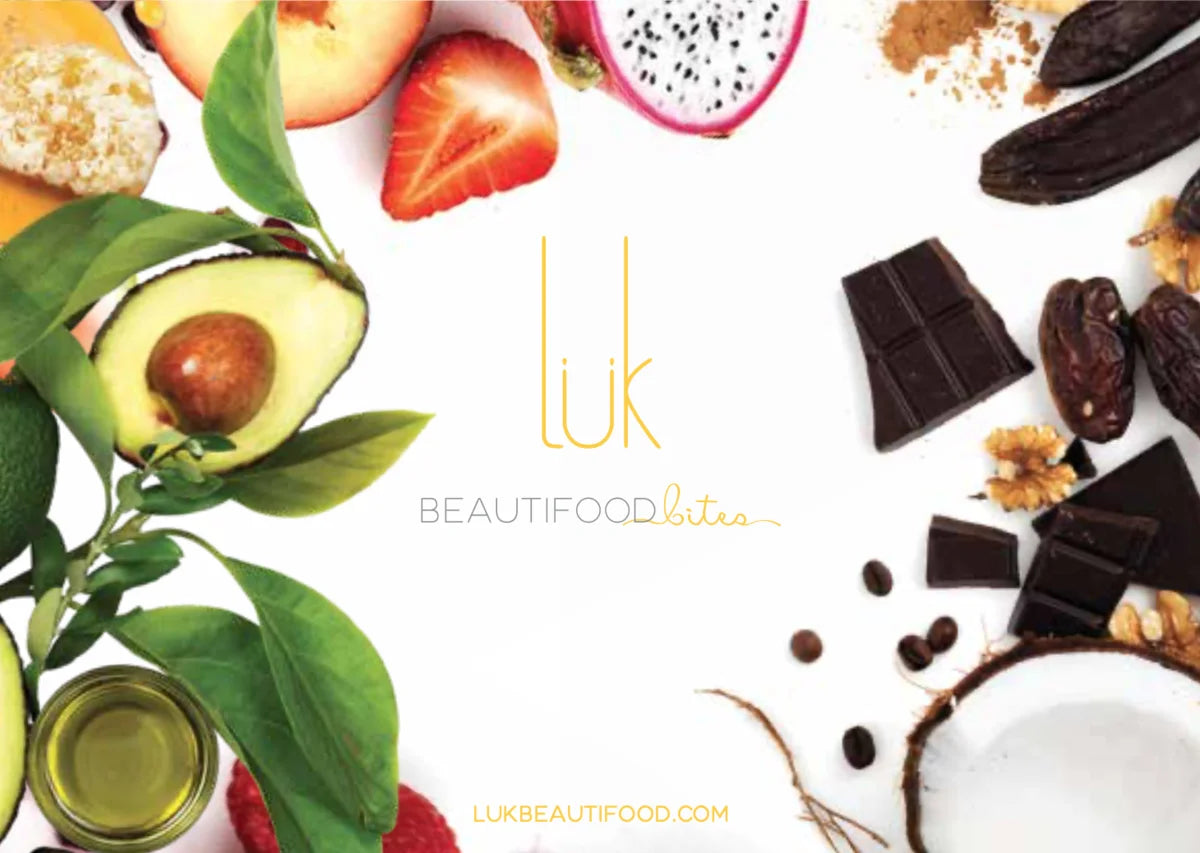 Beautifood Bites
At Lük Beautifood we believe that food cultivate natural beauty, it is packed with nourishing and protective nutrients to help us look and feel our best. In this guide I've done a deep-dive into the foods we use to create our signature Lip Nourish™ product, explaining the protective and rejuvenating qualities of our carefully selected ingredients.
I talk you through the powerful food actives in our formulations including:
Antioxidants contained in citrus fruits like pink grapefruit, lime, orange and mandarin.
Skin-soothing avocado, cacao butter, sesame and honeycomb.
Anti-inflammatory spices like ginger, cinnamon, mint, vanilla and chai.
View Guide